Ronnan Cottage

Location: Ronnan Cottage is situated on Loch Ewe, 7 miles North of Poolewe in Aultbea village on the coast road between the Aultbea Hotel and the village shop.  (Address: 7 Aultbea, IV22 2JA) OS Grid Ref. NG 873891
Access
Parking is in the designated parking area opposite the side door.  Entrance is either through the side or front gate. It is not appropriate to sleep in a campervan outside the cottage.  Anyone wishing to sleep in a van should drive out of the village at night.
Accommodation
Ronnan Cottage sleeps 8 in three bedrooms, one downstairs with two beds and two upstairs each with three beds.  The beds have mattresses and pillows please bring sleeping bags and pillow cases. The shower room with wash hand basin and WC is also upstairs. Downstairs there is a well equipped kitchen, a dining room and a living room.  There is also a store room for food boxes and a second WC. (See Publications for the Inauguration poem)
Facilities
There are electric panel heaters throughout which are operated on a £1/£2 coin meter system.  The shower and all main room sockets are also coin operated. The kitchen facilities and winter storage heaters are included in the night tariff. The small back porch has a dehumidifier, bar heater and racks for drying boots and wet outdoor clothes.
Fees (from December 2022): £15.00 per person per night for guests. £12.00 for members of clubs with reciprocal rights. £6.00 for LSCC members.
Bookings and information
For more information and bookings please contact Ronnan Bookings & Finance Secretary Pauline Barr. Please let the custodian know if you intend to bring young children to the cottage.
Ronnan Cottage Availability
Hut bookings are shown on the Ronnan availability calendar below. Please note that the days marked as booked refer to the nights for which the cottage has a confirmed booking. The calendar will also tell you if there are still beds available.
      Ronnan from the sea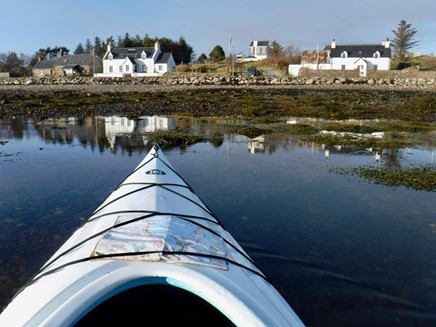 Incident / accident report form
Ronnan fees 2023:
Booked by:

 

Individuals per night
 shared basis

Per night
exclusive use basis

Per week
exclusive use basis

(one night free)

LSCC members

£6

£48

£288

 (£336 - £48)

Reciprocal Rights clubs or individuals

 

£12

£96

Weekend=£192

£576

(£672 - £96)

Other clubs/groups/guests

(OGs)

£15

(may only stay as part of a group)

£120

Weekend=£240

£720

 (£840 - £120)

SMC member

Free

LSCC rate less £6 per SMC member

LSCC rate less £6 per night per SMC member

Children*

n/a

Included in per night charge

Included in per night charge

Campervan/tents

Not permitted
*Bookings with children under 14 must be on an exclusive use basis
Ronnan living room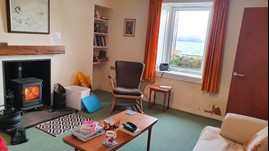 Ronnan dining room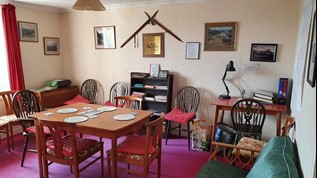 opportunities for kayaking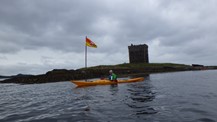 to An Eilid on Gruinard Island


Kitchen at Ronnan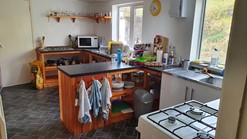 Reiff - good climbing .....
... from Mellon Charles