Other Club Huts
Club huts available to members
LSCC members are able to make direct individual bookings with some clubs.
Also, all LSCC members are members of Mountaineering Scotland (MS), and various Clubs allow other individual MS members to book.
In most cases individual members of the public are not able to book the huts.
With a few Clubs we have an arrangement which enables LSCC members to have a reduced bed night fee and vice versa.  These are shown with (RR) after the club name (Reduced Rate).
Huts you can book as an LSCC Member
Scottish Mountaineering Club Huts (RR-free)
CIC Hut, Ben Nevis  (OS 41: 168 722)
Lagangarbh, Glencoe  (OS 41: 221 561
Ling Hut, Torridon  (OS 25: 957 564)
Naismith Hut (OS 15: 216 118)
Fell & Rock Climbing Club Huts (FRCC)  (RR)

Beetham Cottage, Patterdale (NY 405 129)
Birkness Barn, Buttermere (NY 186 160)
Brakenclose, Wasdale Head (NY 185 073)  (out of action 2019/20NY)
Rawhead Barn, Great Langdale (NY 304 067)
The Salving House, Borrowdale (NY 258 148)
      In Scotland
Karn House, Aviemore PH22 1RW
Waters Cottage, Kinlochleven PH50 4SE
JMCS (RR)
Midland Association of Mountaineers huts (MAM)
Low House, Coniston, Lake District (SD 302 975)
Glan Dena, Llyn Ogwen, Snowdonia  (SH 668 607)
Star Cottage, Sydnope Hill, Peak District (SK 282 631)
Pinnacle Club hut (RR)
Huts you can book as a member of MS. 
See Mountaineering Scotland website.

MS / BMC huts
Cairngorm Club hut
Carn Dearg Mountaineering Club hut
Edinburgh University MC hut
Glasgow University MC hut        
Grampian Club hut
Ochils MC hut
Atmospheric views
 Kintail May 2019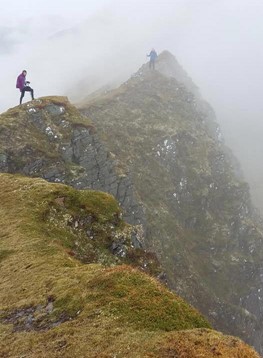 opportunities for kayaking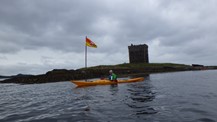 to An Eilid on Gruinard Island


climbing end Aug 20